Clinton Ave Rehabilitation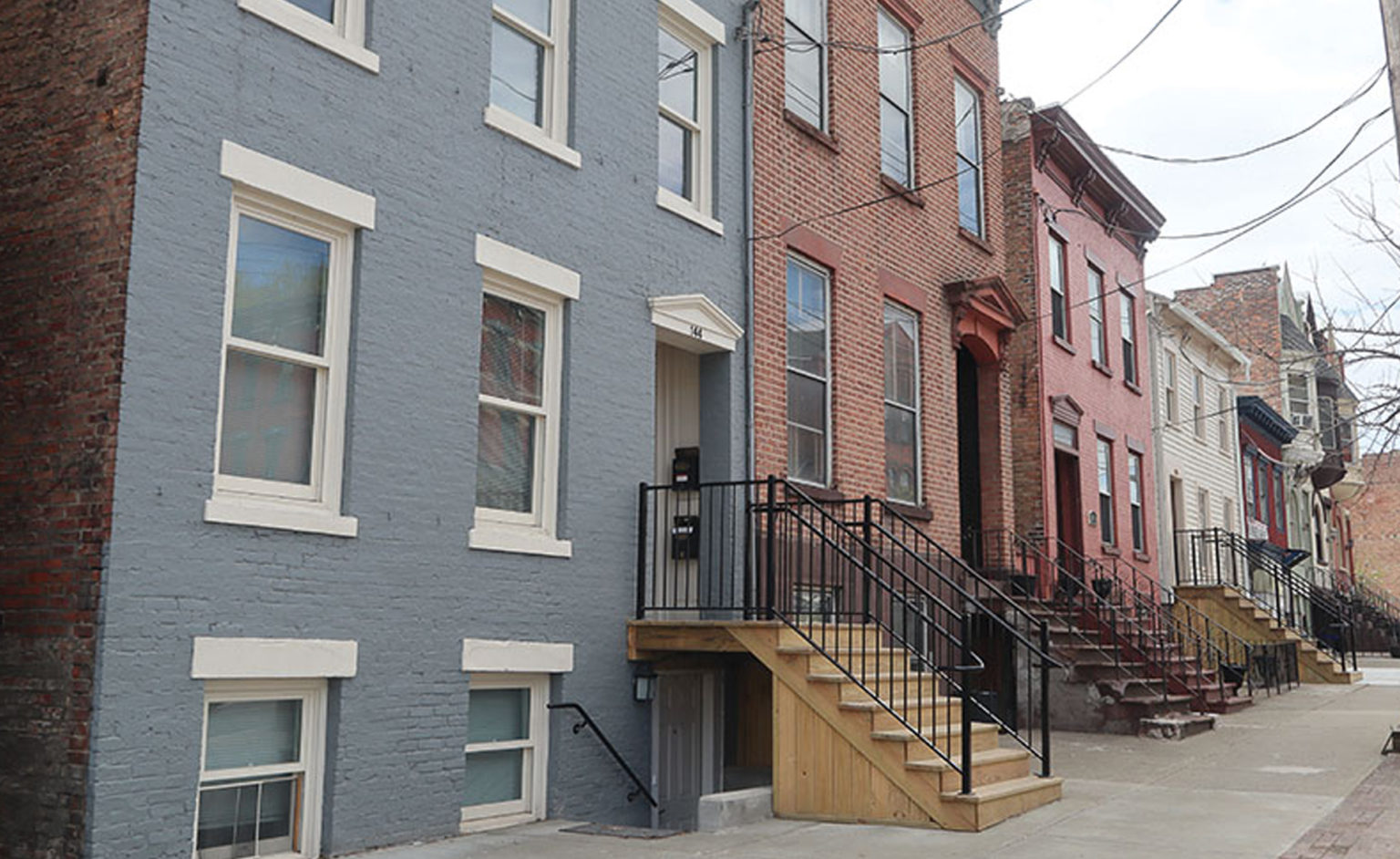 For More Information
888-539-0777
Rochester • Syracuse
Albany • New York
Clinton Ave Rehabilitation (Albany, NY)
Along a busy city corridor in Albany, New York is the Clinton Avenue Apartment Renovation project with Home Leasing Development of Rochester. It features the complete renovation of 70 historic buildings along Clinton Avenue with 210 units of affordable housing.
Modern, renovated apartments feature Energy star appliances and energy efficient doors and windows. Buildings have access to green space and on-site laundry.
Local Minority and Service Disabled Veteran Owned Businesses performed significant work on this project. Almost 30% of labor was completed by women and minorities and created over 20 Arbor Hill neighborhood local hires and almost 3 times as many Albany residents worked on the project.